Hazlux
Hazlux® lighting fixtures are constructed to meet Hazardous Location and Adverse Environment applications. You can rely on Hazlux® to safely provide light where you need it -- even under the harshest indoor and outdoor conditions.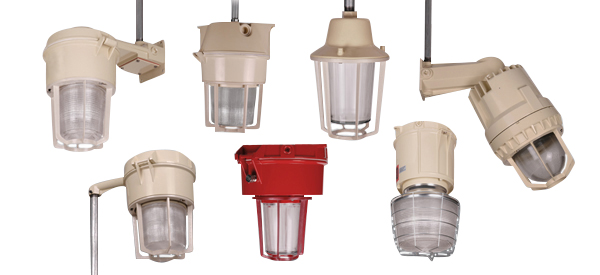 Features & Benefits
Broad Range
Hazlux® lamps include a broad range of lighting types — high pressure sodium, metal halide, induction, fluorescent and incandescent, up to 400 watts.
Adaptable Construction
Hazlux® offers a broad assortment of mounting styles, housings, lamps, guards, globes, reflectors and refractors to adapt to any hazardous lighting need.
Reduce Labor
If labour reduction is a priority, consider Hazlux® induction lighting for reduced maintenance; the HazVertor adaptor ring for quick conversions; and Hazlux® UNIPAKTM packaging.